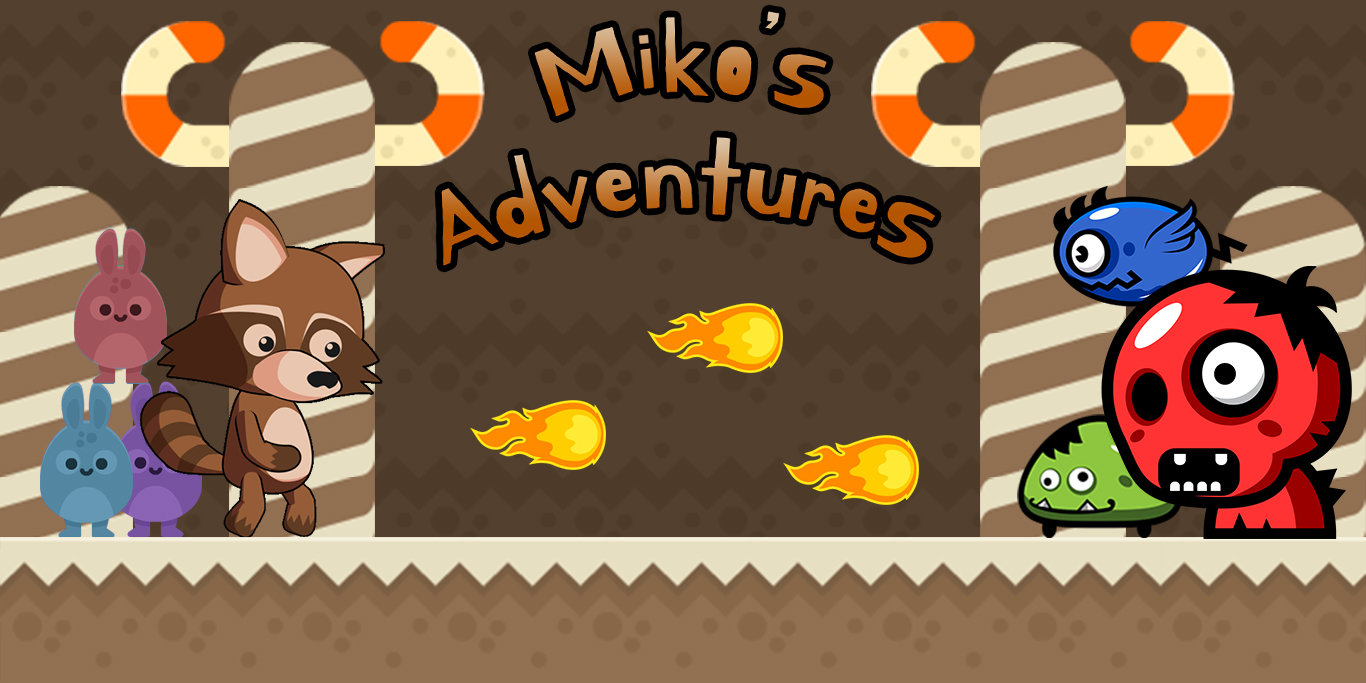 Miko's Adventures
Miko's Adventures (Update 1.2.0)
---
Miko's Adventures (1.2.0) update :-
So some people were complaining about a fps issues (stuttering- lag) in the last update (1.1.0) so in this update i have some very good news :-
1- Game should now be working at full speed .
3- Added more organized tutorials (especially in first levels) and also in (level 6) .
2- Fixed a lot of small bugs (mainly in monsters and their movements) .
4- Fixed a bug in (level 5 - level 6) where a sign shows the wrong text .
5- Fixed a bug where Miko could not hang on a specific ledge .
7- Fixed a small annoying bug where if you go to options the sound would be muted .
8- Moved some platforms to a more suitable positions to make it more fun to play .
Ok, so for now I'd say that Miko's Adventures is very stable in this update.
There'll be an update coming to Miko's Adventures which adds more to the story but this update will be out in a couple of months because there are a lot of things that needs to be done to make this update happen . so all I'm going to say at this point that there will be another update coming in 2019 to Miko's Adventures, keep following :)
Thank you so much your support, for the people who enjoyed the game and had some fun with it.
For now enjoy Miko's Adventures and i wish you have so much fun with it :)
CG,
Files
Miko's Adventures setup.exe (1.2.0)
67 MB
Feb 06, 2019