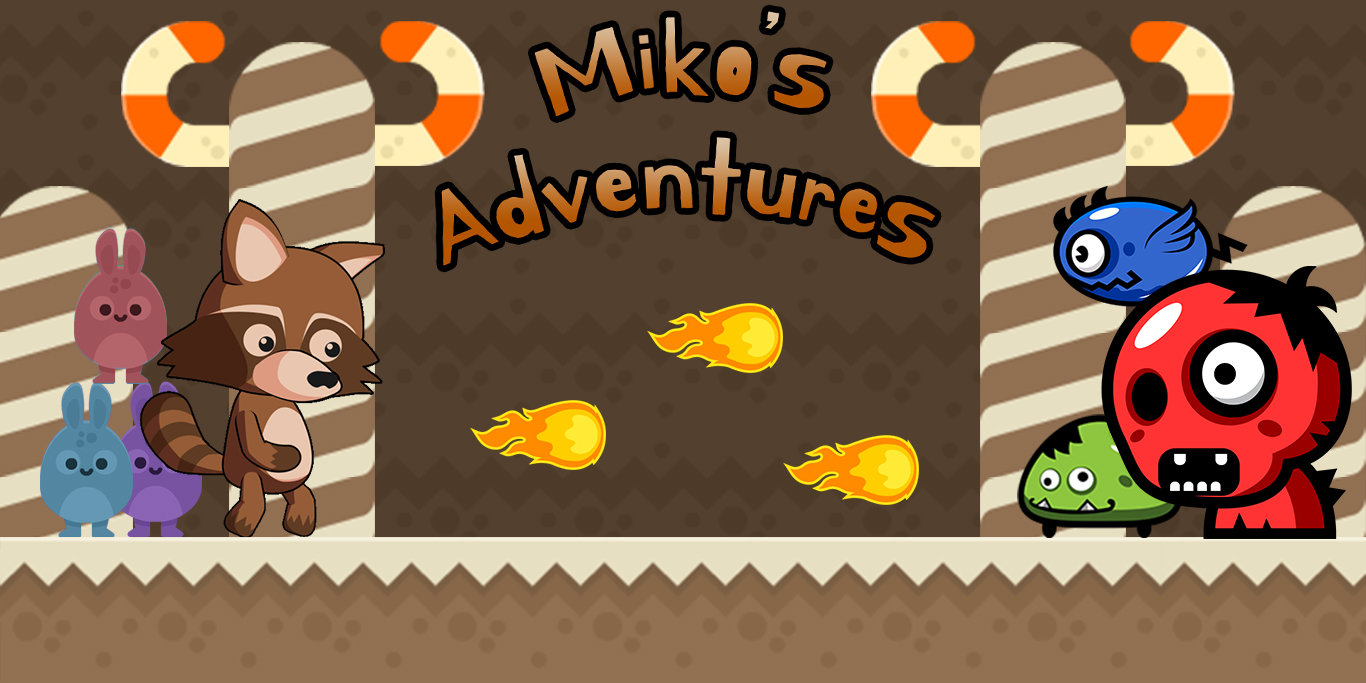 Miko's Adventures
Miko's Adventures (Free & out now)
---
Miko's Adventures Is a cute Adventure 2d platform-puzzle game where you play as Miko .

Story :-
One day Miko was walking in the forest enjoying his free time when suddenly he found something that changed his life …
Gameplay :-
- 7 unique levels of pure fun .
- Each level has a unique level design, enemies, puzzle elements etc…
- Tons of secrets to discover in each level .
- Jump on platforms, shoot enemies, discover secrets, solve puzzles and collect lots and lots of diamonds, in Miko's Adventures you are totally free how you play .
- Very Challenging levels which will test your patience .
- Enjoy a detailed cute art style thanks to incredible talented artists .
If you like what i'm creating, Please consider donating .. It'll help me a lot .
For now it's my first game so If i found out that some people like the game .. i might start working on a sequel to "Miko's Adventures" to continue the story and just make it even better .. I'd love to hear your opinions . what you like and what you didn't so i can take notes and start working from there ... i have so many more ideas . I love creating games and i'm doing it just so you guys can have fun playing it .
your opinions really matter to me :)
Also if there is anyone would like to make a video on youtube playing Miko's Adventures, that would be so awesome .
Thank you for your support ...
How to Install :-
1- Export the file after you download it .
2- Inside you will find "Miko's Adventures setup"
3- Just open it and everything will be ready .
Have fun !
Files
Miko's Adventures.rar
67 MB
Jan 30, 2019